Detecting proof of Jesus' existence can be a challenging task. Various theories have been developed to shed light on who Jesus was, and there are references to a man named Jesus Christ in later citations. However, the question of how he lived or whether he was merely a product of imagination or hallucination, as suggested by Paul's encounter with him on the way to Damascus, remains uncertain. It is possible that Jesus was a skilled teacher of ancient morality, or perhaps he was an amalgamation of multiple Jewish rabbis idealized into one figure. During the first century AD, Judea saw the rise of many Messiahs who preached and walked among the people. The concept of being a Messiah was quite popular during this time, and various Jewish sects emerged with divergent interpretations. These sects, some of which trace back to the 1st and 2nd centuries BC, had spiritual leaders who introduced new ideas and easily garnered followers in a tumultuous and violent era. While some of these "holy priests" embraced pacifism, others were militant in nature, and there were countless variations in between. The original Hebrew Messiah was believed to lead Israel in liberating themselves from the subjugation of foreign powers, including the Egyptians, Assyrians, Babylonians, Persians, Greeks, and later the Romans. The Jewish God YHWH had promised the Jews that they would rule the world as his chosen people, as stated in Jeremiah 14/9. With this context in mind, let us delve into the intricate details.
Unveiling the Essence of the Messiah in Ancient Judea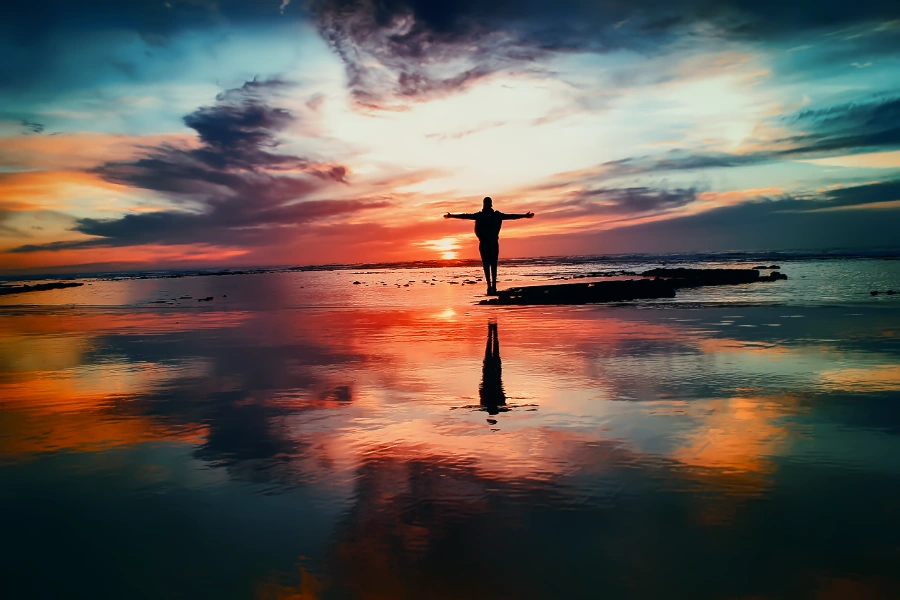 In Jewish tradition, the term "Messiah" refers to the anointed one or saviour. Historically, this role was often associated with a male figure, as society at that time was predominantly patriarchal. Predictions and interpretations of texts were used to identify this chosen individual. Many Jewish writings spoke of a forthcoming Messiah who would liberate the Jewish people from the oppression of foreign powers. Interestingly, the Messiah does not necessarily have to be Jewish. For instance, King Cyrus the Great, ruler of the Achaemenid Empire, freed the Jews from Babylonian rule and played a significant role in the construction of the Second Temple in Jerusalem, which was later destroyed by the Romans during the Roman-Jewish war. Some individuals strongly believe that these prophecies hold deeper meaning and can be interpreted to align with the prevailing spirit of their time. They feel a personal connection to these texts and are capable of persuading others that their interpretation is the true one.
the Historical Existence of Jesus from Nazareth?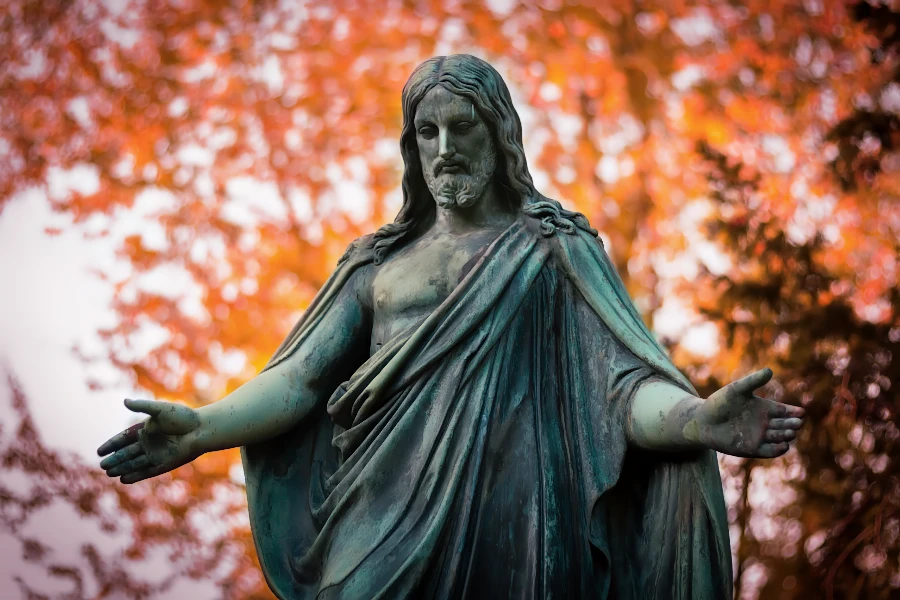 In my recent article, I delve into the intriguing topic of how modern scholars determine the historicity of individuals. While this method has its limitations and cannot be regarded as infallible, it operates on a combination of probability, factual evidence, the accounts of eyewitnesses or contemporaries, and writings from individuals who were in close proximity to the events in question. The existence of figures like Jesus, for instance, is widely accepted by most scholars today, although the concrete facts surrounding his life are scarce. The evidence we do have is often biased and was recorded many decades later. We do possess a handful of accounts from Roman and Jewish authors who mention Christians, but these references primarily pertain to Christians living during the time that the authors themselves wrote, which was after 70 BC. It is worth noting that Jesus' death occurred around 30 BC, a staggering 40 to 80 years subsequent to the pivotal event.
Exploring the Most Compelling Evidence for the Existence of Jesus in History
Let's delve into the differentiation between biased and unbiased sources, and the importance of the absence of evidence. It is crucial to exercise caution when relying on limited information, as it is easy to mistake something as true when it may not be. There are several reasons why these sources cannot be fully trusted. Individuals who strongly believe in the existence of Jesus may utilize these sources to bolster their argument, but they can fall victim to their own bias. Similarly, proponents of alternative theories may struggle to find substantial evidence for a historical Jesus. Ultimately, the responsibility lies with you to discern what is more logical, but I encourage you to challenge yourself and engage in critical thinking.
The Epistles of Paul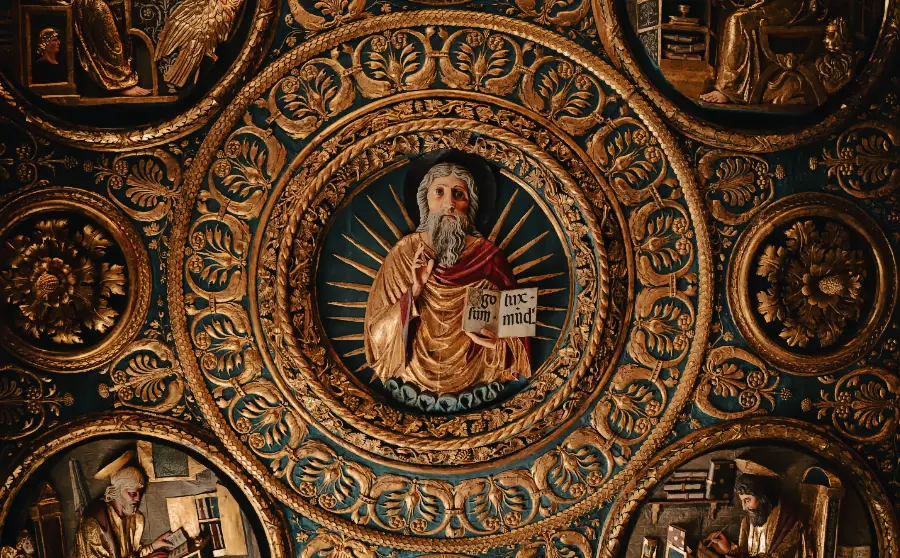 One fascinating source of information about Jesus and Christianity can be found in the epistles of Paul. These letters were written between 50-60 AD, approximately 20-30 years after the death of Jesus. Paul, a dedicated missionary, traveled far and wide to spread the gospel of Jesus Christ. He shared his experiences and convictions in his letters, which provide valuable insights into the life and teachings of Jesus.
In his writings, Paul mentions that Jesus died and rose from the dead, which is seen as strong evidence by most scholars that Jesus was a real historical figure. However, it is important to note that this does not necessarily mean that all the reported miracles surrounding Jesus actually occurred. Many scholars view these claims as rooted in human superstition.
Paul also references key figures such as James, the brother of Jesus, Peter, and John in his letters. Interestingly, Paul admits to having prosecuted Christians before his encounter with the risen Jesus on his way to Damascus. His conversion experience is detailed in his letter to the Galatians.
It is worth mentioning that Paul, being a Greek Pharisee and Roman citizen, was well-educated and knowledgeable in Greek philosophy, particularly modern Platonism. His upbringing and education were likely supported by a wealthy family. The fact that he wrote his Christian texts in Greek, rather than Aramaic or Hebrew, indicates his strong influence from Greek and Roman mythology and philosophy.
Furthermore, Paul's upbringing in Asia Minor, which was predominantly settled by Greeks for an extended period, despite being a Roman province at the time, shaped his worldview and cultural background.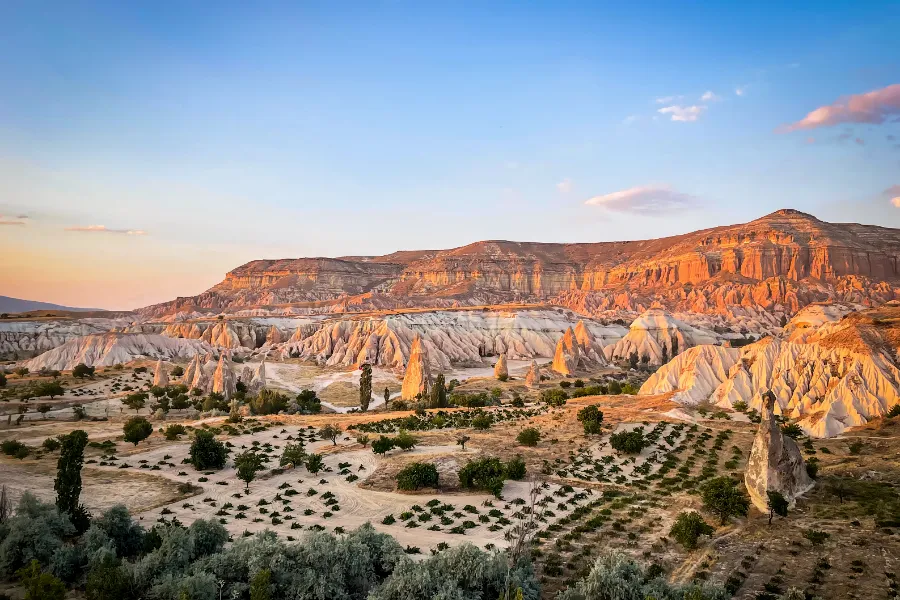 Paul, an influential figure in the early Christian movement, wrote a series of letters addressing various issues and theological views of Christian communities in Ephesus, Rome, Corinth, and other regions. These letters are commonly referred to as the Romans, Corinthians, and so on. Out of the 13 letters attributed to Paul in the New Testament, 7 are widely accepted as authentic by most experts in the field, with the understanding that this consensus may change in the future. These authentic letters include Galatians (c. 48 AD), First Thessalonians (c. 49-51 AD), First Corinthians (c. 53-54 AD), Second Corinthians (c. 55-56 AD), Romans (c. 55-57 AD), Philippians (c. 57-59 AD), and Philemon (c. 57-62 AD).
However, there is much debate among scholars regarding the authenticity of 3 of Paul's letters, namely Second Thessalonians (c. 51-52 AD), Colossians (c. 57-62 AD), and Ephesians (c. 62 AD). On the other hand, the remaining letters, namely First Timothy, Second Timothy, and Titus, are widely regarded as forgeries. Linguists and scholars analyze the distinct style and expression found in these letters to arrive at these conclusions. However, it is important to note that the lack of original manuscripts and the influence of scribes make the task of discerning authenticity a complex one.
Paul's letters to these communities served as instructional guides on how to live a Christian life. It is noteworthy that Paul believed the end of the world would occur within his lifetime, making him one of the pioneers of apocalyptic thinking. However, it is essential to acknowledge that apocalyptic thinking was not exclusive to Paul, as Jewish sects in the first century AD, as described by Josephus, had already developed this mindset.
Before his conversion to the Jesus movement, Paul, known as Saulus, was a tax collector who persecuted early Christians. As a Greek Pharisee, he introduced the belief in a single God, derived from Judaism, to the gentiles. One of Paul's significant contributions was bending the Jewish law to accommodate the conversion of gentiles, removing the requirement of circumcision, which was a significant obstacle for non-Jews seeking to join the movement that originated from Palestine.
Interestingly, Paul's letters do not mention Jesus' life and miracles, in contrast to the New Testament Gospels. This omission is peculiar since these examples could have served as a blueprint for the Christian communities. Dr. Richard Carrier discusses this discrepancy in his book, "The Historicity of Jesus." It is important to note that after Paul, there is a lack of substantial evidence shedding light on the development of the Christian movement until the appearance of the Gospel of Mark.
Jesus in the New Testament Gospels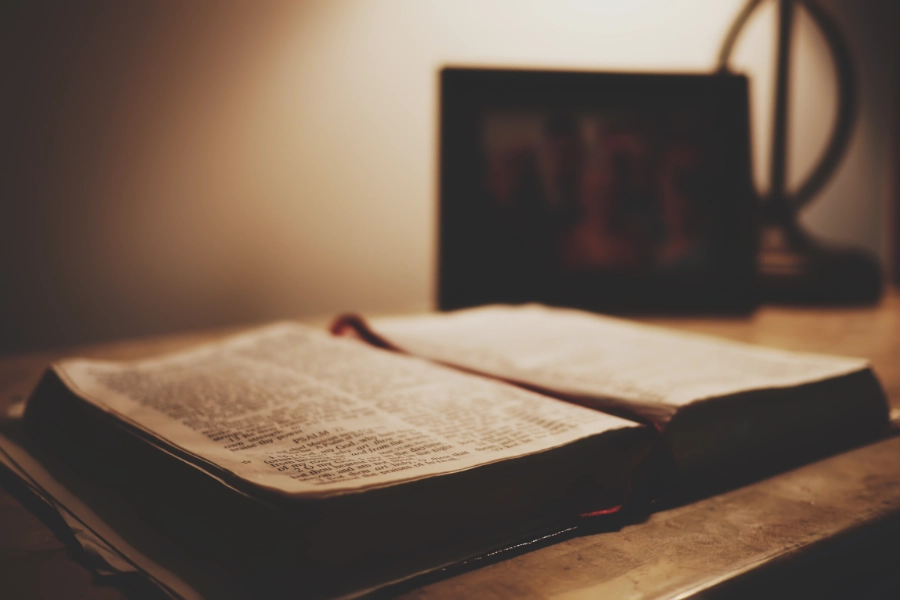 The Gospels found in the New Testament are widely recognised as fictional works following the writing style of Roman and Greek traditions. Interestingly, these texts were authored by individuals whose identities remain unknown, as they did not sign their works. Scholars have determined this through linguistic analysis, carbon dating of later discovered fragments, and references to historical events within the Gospels themselves. It is worth noting that the association of the Gospels with four of Jesus' disciples was a later addition by the church, intended to lend greater authority to the texts. It is important to acknowledge that numerous gospels were produced during ancient times, not limited solely to those related to the Jesus movement. In fact, the emergence of various Christianities in the first and second centuries AD resulted in the creation of a diverse range of literal works, many of which are preserved in the Nag Hammadi library. Prominent examples include the Infancy Gospel of Thomas, which delves into Jesus' early life, and the Gospel of Peter, featuring the intriguing concept of a walking, talking cross. However, it is worth noting that the latter gospel did not ultimately become part of the canonical texts.
Within the four Gospels of Mark, Matthew, Luke, and John, there are notable contradictions. For instance, the accounts of Jesus' resurrection, which I have covered in greater detail in the Scriptures of Mary. Scholars widely agree that Mark was the first to be written, likely after the destruction of the Second Temple in Jerusalem by the Romans. In this particular text, now known as the Gospel of Mark, the author mentions the temple's destruction, indicating that this event occurred after the Jewish-Roman war of 70 AD.
It is widely acknowledged among scholars that Matthew drew inspiration from Mark, while Luke borrowed from both Mark and Matthew. The latter two authors, however, crafted their own unique narratives. This tendency to incorporate existing text rather than discarding it is a common trait of human nature. Mark's Gospel is notably the shortest, which likely puzzled the other writers, particularly because of its abrupt ending with Jesus questioning why his father (God) had forsaken him (Mark 14:34). Professor James Tabor delves into the origins of Gospel writing, emphasising the pivotal role of Mark. The development and refinement of various writing styles within the Christian movement, along with the intriguing evolution of cults, make for a fascinating study. These Gospels have gained more prominence among Christians today compared to the Epistles of Paul, which likely influenced the author of Mark.
The Nature of the Gospels: Historical Fiction or Reliable Narratives?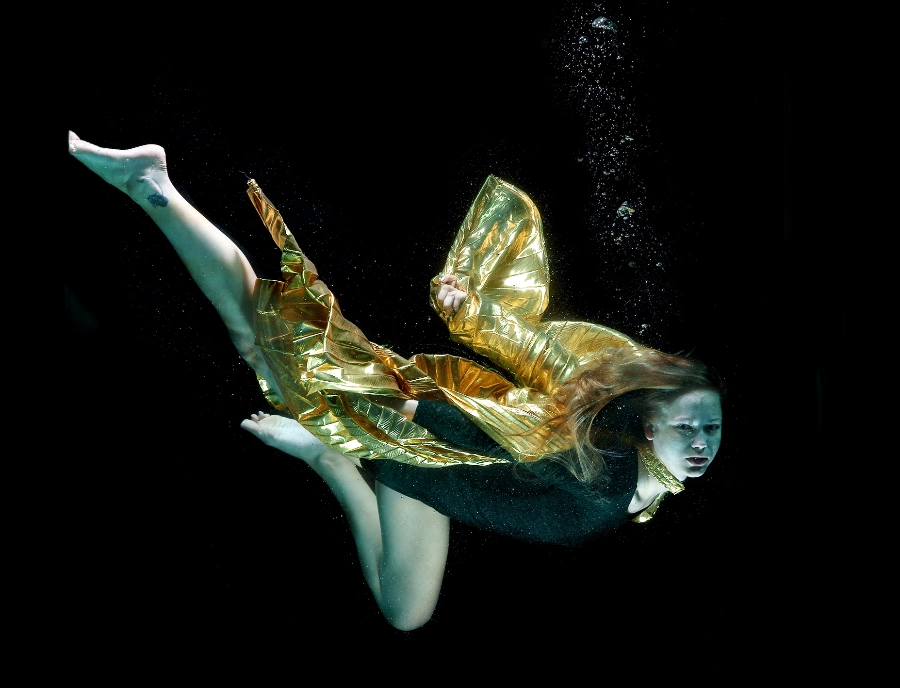 In Luke 24:1, there is a powerful illustration of the women finding Jesus' tomb empty. The author of this Gospel clearly wanted to captivate his audience with the way he describes the women's reaction upon arriving at the burial site. They were truly astonished when they saw that the stone covering the tomb had been rolled away and the sepulchre was empty. Instantly, they believed that Jesus had been resurrected. Rather than assuming that the tomb had been plundered, they were left puzzled by this miraculous event. It is interesting to note that this style of writing was common among educated individuals of that time, who had a different concept of how history should be written. They often embellished stories in order to convey a specific narrative, similar to the way Homer's Iliad was based on the real place of Troy but written down much later. Most experts believe that the Gospel of Mark was written after 70 AD, while Matthew and Luke were written between 80-90 AD. However, some scholars, such as Dr. Dennis MacDonald and Dr. Mark Goodacre, argue for an even earlier date for Luke, placing it at the beginning of the 2nd century AD. Additionally, it is believed that the author of Luke also wrote the book of Acts, which is dated to the 2nd century AD. While the synoptic Gospels of Mark, Matthew, and Luke focus more on promoting the idea of apocalyptic end times, the Gospel of John emphasizes the concept of eternal life as its main theme, as noted by Goodacre.
Examining the Gospel as Evidence for the Existence of Jesus?
According to renowned scholar Dr. Bart Ehrman, there is evidence to suggest that Jesus existed, but he does not argue that Jesus was a divine being. Dr. Ehrman, along with the letters of Paul, accepts the existence of a man named Jesus as supported by historical evidence. It is worth noting that Jesus was a common name in the Levant, with its Greek equivalent being Yeshua in Jewish culture.
However, it is important to consider that the Gospels were written long after Jesus' supposed death, and they contain inconsistencies and elements of fiction. While some scholars may accept the Gospels as evidence due to the acceptable time frame, it is essential to question the potential biases of their authors, including the debated possibility of the author of Luke being a woman. Therefore, it is arguable that we cannot consider the Gospels as reliable evidence.
Clement of Rome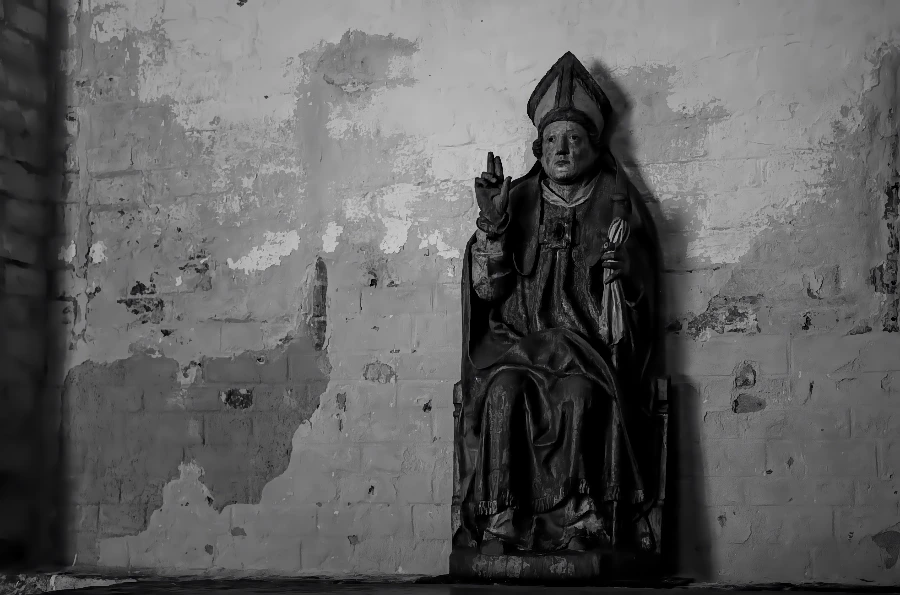 Clement of Rome, a bishop in Rome from 69 AD to 155 AD, is known for his two works: 1st. Clement and 2nd. Clement. In these letters, he asserts his connection to Peter and Paul, positioning himself as their follower. One particular set of letters was addressed to the church in Corinth, which seemed to have been written in response to a turbulent situation involving the removal of elders by young individuals. During this early period, the Christian community did not have dedicated buildings for their gatherings. It wasn't until the 3rd century that the first Christian building was established, considering that Christians were still a minority amidst a predominantly pagan society. Instead, they likely assembled in private homes or other locations. At this time, the Christian movement was not yet an organized institution.
In his letters to the Corinthians, Clement offers examples from the Bible, such as Cain and Abel and Joseph's brothers, to emphasize the importance of avoiding envy and following the Christian way. He encourages the young group to embrace humility and love for one another, reminding them of the future resurrection promised by Jesus upon his return.
It is worth noting that Clement's letters do not provide a clear example of how Jesus would have specifically handled the situation at hand. Instead, Clement focuses on the concepts of the afterlife and resurrection as central aspects of his message. While these letters offer valuable insight into the life and beliefs of early Christians, they do not serve as definitive proof of Jesus' existence. As for unbiased sources from the first century, we must acknowledge the challenge of finding such materials, as our current knowledge is largely based on biased accounts.
Flavius Josephus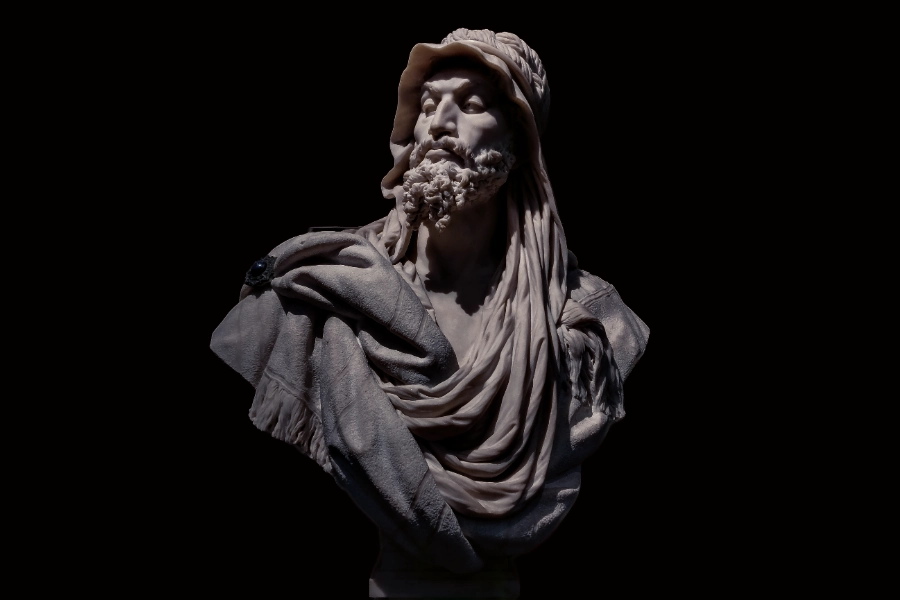 Flavius Josephus, a renowned Jewish historian born in 67-100 AD, was originally named Josef ben Matityahu in Aramaic. He hailed from an esteemed aristocratic family that held high regard among the Jewish community. Tragically, his family met their demise at the hands of the Romans when Jerusalem and the Second Temple were destroyed. Prior to the outbreak of the war between the Romans and the Jewish people from 66-70 AD, Josephus had the opportunity to visit Rome. This experience left a profound impact on him as he marveled at the city's impressive architecture, the might and efficiency of the Roman Army, its sheer size, and the abundance of educational and literary treasures it possessed.
Upon returning to the Levant, the war began and Josephus was chosen to serve as a General in the Jewish army. However, he cunningly survived by deceiving his fellow countrymen and became the slave of the future Emperor Vespasian, who was serving as a General in Judea at the time. Josephus adopted the Roman name Flavius from Vespasian's family. It is believed that he predicted Vespasian's ascension to the throne, but it is important to note that many writers of that era attempted to establish their authority by presenting extraordinary foresight.
Josephus is best known for his literary works, including "The Jewish War," "The Antiquities of the Jews," "Life of Josephus," and "Against Apion." Of particular significance is his mention of Jesus in "The Antiquities of the Jews" (18.63-18.64). In these passages, Josephus describes Jesus as a wise man, a Messiah, who performed miracles and taught the truth. He even refers to him as the Christ and asserts that he rose from the dead.
However, scholars remain divided on whether Josephus actually wrote these passages, offering a few reasons for their skepticism. Firstly, it is considered unusual for a Jewish scholar to refer to someone as the Messiah, potentially bordering on blasphemy. Secondly, it raises questions as to why Josephus would dedicate only a few sentences to the son of God while providing extensive detail on the Jewish war. Furthermore, many manuscripts from the 2nd century do not contain this paragraph, with its appearance occurring later in the 3rd century when Christianity became the state religion.
It is more likely that Christian scholars inserted or altered these lines to lend greater legitimacy to their Jesus cult. Fortunately, this text was subsequently copied by monks throughout the Medieval world. The attempts of Christian apologists to cite Josephus and defend the authenticity of these passages can be seen as a reflection of their struggle to justify their own beliefs. Additionally, it is worth considering that Josephus lived several decades after the death of Jesus, and it is known that he incorporated material from other sources into his works, which in modern terms would be considered plagiarism. However, such borrowing from other scribes was common practice during his time.
Tacitus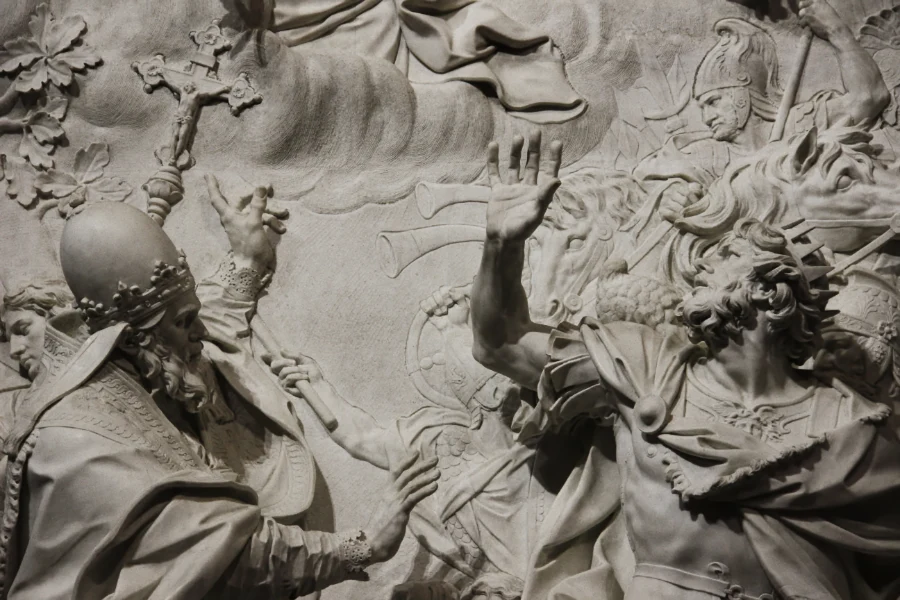 Publius Cornelius Tacitus (56-120 AD) was a Roman senator and historian. In one of his works, he was mentioning that Jesus died and was crucified under Pontius Pilate in the rain of emperor Tiberius. These lines we need to be careful to consider as this can come from hearsay or he could have mixed up the Christian movement with the Zealots a militant Jewish group. Even then if Tacitus had material or court records that would prove Jesus existed. Justin Martyr and Tertullian refer to such documents. Why then when Christians came to power have the Christians not kept such documents if they have ever existed? And why have they destroyed a lot of documents of the acts of Pilate time in Judea? Christians have replaced them with other texts so-called the Gospel of Nicodemus we know that this gospel can't be older than the 4th-5th century.
Another possibility is that Christians inserted or manipulated the writings of Tacitus when they copied them. Even if we grant that the scripts of Tacitus are authentic. Tacitus lived too late to be considered a reliable source. 
Publius Cornelius Tacitus, a prominent Roman senator and historian from 56-120 AD, made mention in one of his works about the crucifixion and death of Jesus under Pontius Pilate during the reign of Emperor Tiberius. It is important to approach these lines with caution, as they could potentially be based on hearsay or confused with the activities of the Zealots, a militant Jewish group. However, it is worth noting that both Justin Martyr and Tertullian referred to the existence of material or court records that could validate the existence of Jesus. It does raise questions as to why, if these documents ever existed, they were not preserved by Christians in positions of power, and why many documents from the time of Pilate in Judea were destroyed. In their place, Christians have introduced other texts, such as the Gospel of Nicodemus, which scholars agree cannot be older than the 4th-5th century.
Exploring the Historical Identity of Jesus
Join me on a fascinating journey as we delve into intriguing theories surrounding the true identity of the historical Jesus. Renowned scholars have crafted compelling ideas, drawing from their extensive knowledge of Judea in the first century, the inhabitants of that era, ancient scripts, and the remarkable archaeological discoveries, such as the revered Dead Sea Scrolls.
The leader of a Jewish sect?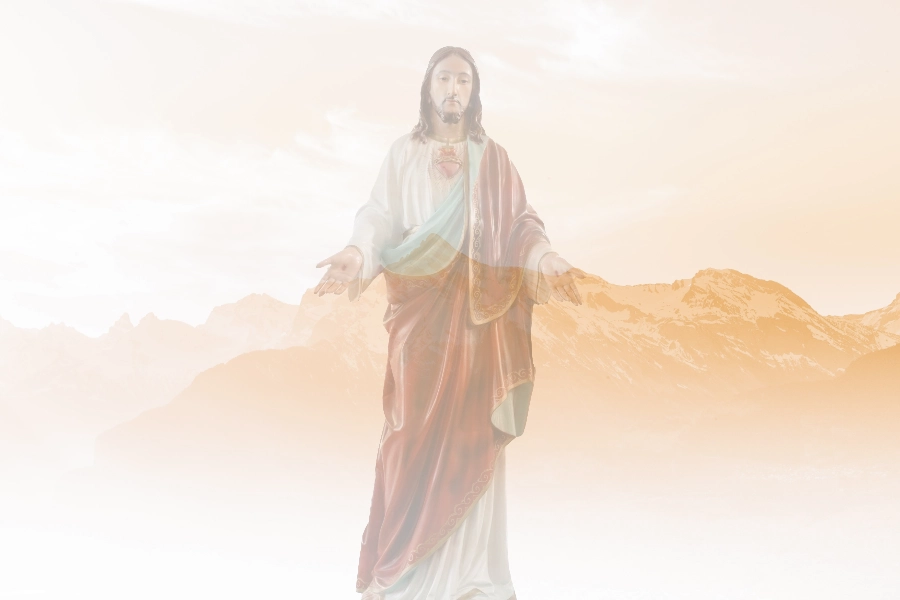 If Jesus did exist, it is likely that he shared many similarities with his contemporaries and adhered to the Jewish customs of his time, as understood by orthodox Christians. He placed importance on following Jewish law, being circumcised, and observing kosher dietary practices – all actions that would have been typical of a regular Jew. In first-century Palestine, there were four major sects vying for influence: the Pharisees, Sadducees, Essenes, and Zealots. Additionally, there were numerous smaller cults that had developed over the centuries leading up to the turn of the millennium. During this time, Judaism and Christianity were closely intertwined, competing with one another, and it is possible that individuals from various sects switched sides and influenced each other. The doctrine within these groups was diverse, as can be seen in later developments of different Christianities, such as the Gnostics, who held varying beliefs ranging from the existence of multiple gods to a less patriarchal structure.
In the pursuit of fulfilling the hopes of the Jewish people to rid themselves of Roman rule, at least 15 messianic Jews emerged. The Zealots, a militant movement, actively rebelled against Roman might, but their final stand at Masada was brutally crushed by the emperor's troops. The range of beliefs and practices among these messianic Jews was vast. For example, there was a pacifistic group known as the Ebionites, who practiced vegetarianism. They were primarily comprised of the poor and developed a belief system centered around their circumstances. Due to the high cost of meat, they embraced the idea of a single God and looked forward to a peaceful life with rewards after death. The theological framework of the Ebionites closely resembled that found in the Dead Sea Scrolls at Qumran. As for the specific type of Rabbi Jesus was, it is difficult to determine with certainty. Many possibilities arise, and numerous questions regarding the true historical Jesus remain. However, delving into these various theories is a valuable starting point in the search for truth.
Was Jesus born out of myth?
In the ancient Mediterranean and Mesopotamian societies, the concept of deities originating from myths was widespread. However, contemporary scholars like Dr Richard Carrier have put forth a thought-provoking theory that challenges the existence of Jesus as a historical figure. They argue that Jesus may have been a fabricated character, drawing parallels with other mythical figures such as Osiris, Hercules, Adonis, and Romulus, all of whom were associated with resurrection. It is worth noting that Christianity was not the first religious movement to place great significance on the idea of resurrection. To delve deeper into this intriguing topic, I highly recommend watching the upcoming video featuring Dr Richard Carrier and Dr Danny MacDonald as they provide a more detailed exploration.
Jesus a Rebel who stood against Rom?
A fascinating theory emerges concerning the true identity of Jesus. As per the beliefs upheld by numerous Christian denominations, Jesus met his demise on the cross. This form of execution was reserved for those who defied Roman rule and questioned their dominion over occupied territories. To delve deeper into this concept, the accompanying video provides a comprehensive illustration.
Has Paul made Jesus up?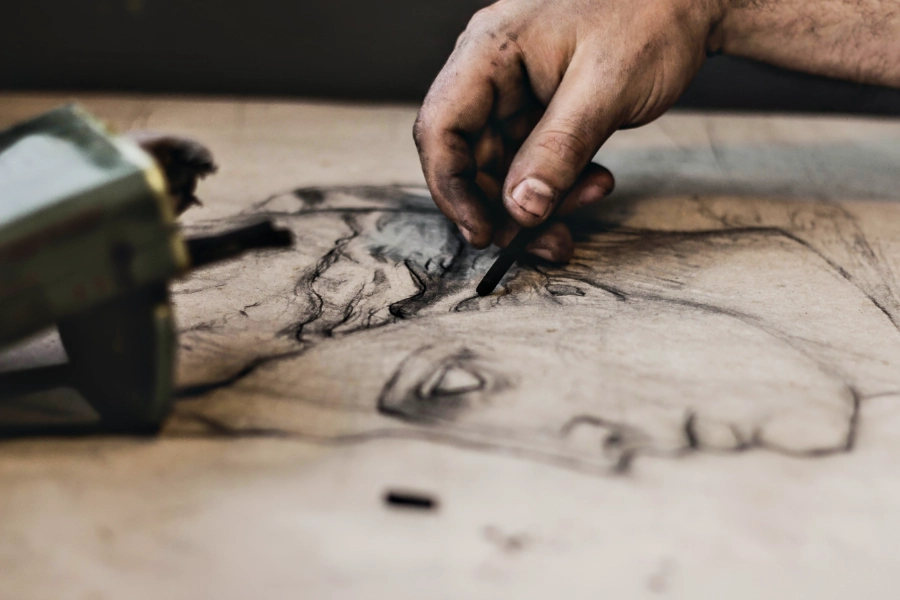 Paul's letters are widely recognised as the earliest accounts of the Christian movement, providing valuable insights into the historical context of that time. During this period, the Romans held control over the land of Israel, which eventually led to their temple being destroyed and their expulsion from the land, causing them to scatter in various directions. The Jewish people faced significant challenges in resisting the power of the Roman Empire, as the Romans possessed a formidable war machine. Similarly, the Germans attempted to expel their enemies and succeeded in luring three Roman legions into a trap orchestrated by Arminius in the Teutoburg Forest. However, the Romans sought revenge, with Germanicus leading their forces in a brutal retaliation.
To counter the dominance of the "heathens," spreading the word to the gentiles became a crucial strategy. Yet, there were two major obstacles to overcome: the requirement of circumcision and the risk of persecution by the Romans, who employed psychological warfare. Paul faced even more complexities. How could he reconcile the Jewish law with his mission to share the divine message with all of humankind? He adapted the message of the messiah to align with his own beliefs, potentially merging different doctrines and creating his unique version.
Crucifixion, the most gruesome form of capital punishment at the time, became a powerful symbol for illustrating Paul's intentions. It served as a potent logo, encapsulating the essence of his message. The evolution of this symbol and its significance is a multifaceted topic. The Roman-Jewish war greatly accelerated the spread of Paul's message, as it shattered the confidence of the Jewish people and dealt a severe blow to the Temple cult. In this period of uncertainty, people yearned for a new truth, and the message of Christianity gained popularity, particularly among the poor and slaves. The promise of eternal life, free from suffering and illness, held great appeal and continued to gather momentum.
While the Romans generally tolerated various religions, their primary concern was avoiding any rebellion against their rule, which occasionally resulted in the persecution of Christians. Otherwise, this new religion may have faced an early demise.
Summary
During the first and second century AD, when the Christian movement began to emerge, there is limited evidence available to us. To understand this period, scholars rely on speculation and comparisons between the surviving information and archaeological findings. However, there is hope that in the coming years, more light will be shed on the mysterious origins of this world religion. It is important to note that during the 1st, 2nd, and 3rd centuries AD, the followers of Jesus were a minority and highly diverse. They included groups following James, the brother of Jesus, as well as Peter, who supposedly had interactions with Paul, and various pre-cursing Jewish groups. While many scholars believe that Jesus was based on a real person, it remains unclear whether he was simply a Jewish rabbi, a militant Jew who opposed the Romans and became a symbol, or someone entirely different that Paul encountered. Some scholars, like Dr. Richard Carrier and Dr. Robert M. Price, suggest that Jesus could have been a completely fictional character, while others propose that he may have been a combination of different figures such as John the Baptist and Jesus ben Anaias. Regardless, it is unlikely that we will ever definitively determine the truth. It is worth noting that while many scholars accept the historicity of Jesus, they do not necessarily accept that he was the son of God or performed miracles like walking on water. It is important to respect the beliefs of individuals, as it is a human right, but we must also acknowledge the facts. Most of the available evidence suggests that the story of Jesus is a human creation rooted in tradition, indoctrination, and personal acceptance, rather than divine intervention. Those who claim the existence of divine powers must provide evidence, as Carl Sagan famously stated, "Extraordinary claims require extraordinary evidence." In conclusion, if a claim cannot be demonstrated to be true, it is not a rational position to hold.
Frequently Asked Questions

Islam believes that Jesus was a prophet sent by God, known as Allah. Like other prophets, Jesus received Divine revelation. In addition to this, Islam acknowledges that Jesus possessed the ability to perform miracles. If you are interested in learning more about the miracles he performed in Islam, you can click on this link: Jesus in Islam. It is important to note that when evaluating historical events, sources closer to the original event are generally considered more reliable. In the case of Jesus, the Quran was written 500 to 600 years after his time, making it less accurate as a historical source. Furthermore, there is evidence to suggest that certain texts in the Quran were influenced by Gnostic Christian texts, such as the Infancy Gospel of Thomas. It is also worth noting that some sects of Christianity, like the Sethian Christians, believe that Jesus did not die on the cross.
The answer can vary depending on who you ask. Muslims, for instance, believe that Jesus was a prophet sent by Allah. On the other hand, if you were to ask a Hindu, their response would likely differ. It all boils down to how these individuals were raised and the beliefs instilled in them from a young age. It's worth noting that even within different Christian denominations, there can be slight or significant variations in their understanding of who Jesus was. For instance, Thomasine's gnostic Christians would view him as a divinely inspired teacher who preached the importance of finding the kingdom within oneself, negating the need to wait for judgment day.
Every Gospel in the Bible has its own author and unique purpose, and over time, they were brought together into one compilation. While there are aspects of Jesus' life that we can confidently affirm, such as his historical existence, there are other aspects that remain less certain. Despite their imperfections, the Gospels offer an insightful portrayal of Jesus' life and ministry.
Paul's letters, which were penned approximately two decades after Jesus' passing, were eventually compiled in the book of Acts. As a prominent figure in Christianity, Paul's writings offer a valuable glimpse into the early Christian belief system. From his letters, we can gather certain certainties, such as his unwavering belief in Jesus as the Messiah, the crucifixion of Jesus, and his instrumental role in establishing the church. Nevertheless, it is important to acknowledge that certain elements of Paul's gospel, such as the concept of Jesus' divinity, remain subjects of debate and contention.
The question of Jesus' identity remains largely unanswered. The stories surrounding him, found in both canonical and uncanonical Gospels, were written many decades after his supposed existence. Consequently, it is difficult to pinpoint who he truly was. Some suggest that he may be a composite figure, while others propose that he was simply a product of hallucination or fiction. Another theory suggests that he could have been a Jewish rabbi who taught Jewish law, either in a peaceful or even militant manner, and was later modified by subsequent authors. Unfortunately, the lack of reliable evidence leaves us unable to determine the exact nature of his life and existence.