Proof that Jesus was real is very hard to detect. There are several theories created about who Jesus was and some references in later citations of a man called Jesus Christ but how he might have lived and how he could have been or if he was an imagination or hallucination of people like Paul, who supposedly met him on the way to Damascus. He could have been somebody similar to a proficient teacher of ancient morality or he could result as one person made out of many Jewish rabbis and idealised into one man. We know that especially in the first century AD many Messiahs walked and preached in Judea or he could have been a militant Jews messiah. In fact, being a Messiah was "en vague" at this time. We know, that many Jewish sects were founded at this time with a wide range of interpretations. Some of these cults date back to 1st and 2nd centuries BC. They had their spiritual leaders who came up with new ideas. It was easy for them to find followers. Life was hard and violent and the average life expectancy was in the mid-'20s.
Some of these "holy priests" were pacifistic Messiahs but some others were militant (!) and everything in between. The original Hebrew Messiah was leading Israel out of the submission of foreign powers such as the Egyptians, Assyrians, Babylonians, Persian, Greek and later on the Romans by sending this warrior hero called the Messiah. The Jewish God YHWH promised the Jews that they rule the world as his promised people like in Jeremiah 14/9. Let's dive into the nitty gritty stuff.
The spirit of the Messiah (in first-century Judea)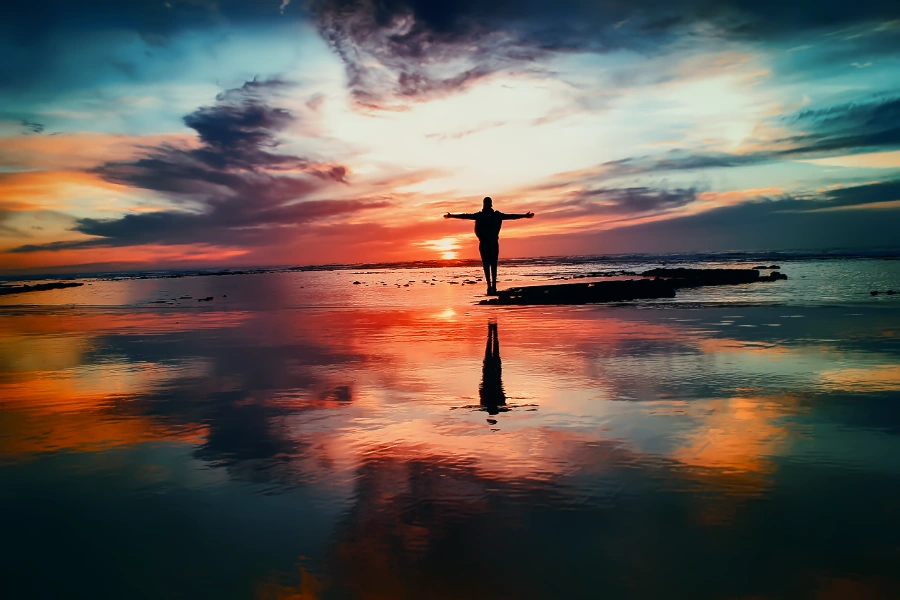 Messiah (muh-seye-uh) in Jewish tradition means the anointed one or saviour. Usually, a "He" (because this time was mainly a patriarchal society) was predicted with prophecies or their interpretation of such. When you know a text beforehand, the authors can fit it in as a prophecy. Many Jewish "prophecies," wrote of the upcoming Messiah who would free the Jews from the tyranny of foreign powers. The Messiah doesn't need to be Jewish per se as king Cyrus the Great ruler of the Achaemenid Empire, who freed the Jewish from Babylon's rule and helped to build the 2nd Temple of Jerusalem in which the god Jahwe dwelled until it was destroyed by the Romans in the Rom/Jewish war or 66. and even strongly believe that the script means something they translate to the zeitgeist of this area and they feel personally relating to them and they are able to convince others that their agenda is the true one.
Was Jesus of Nazareth historical?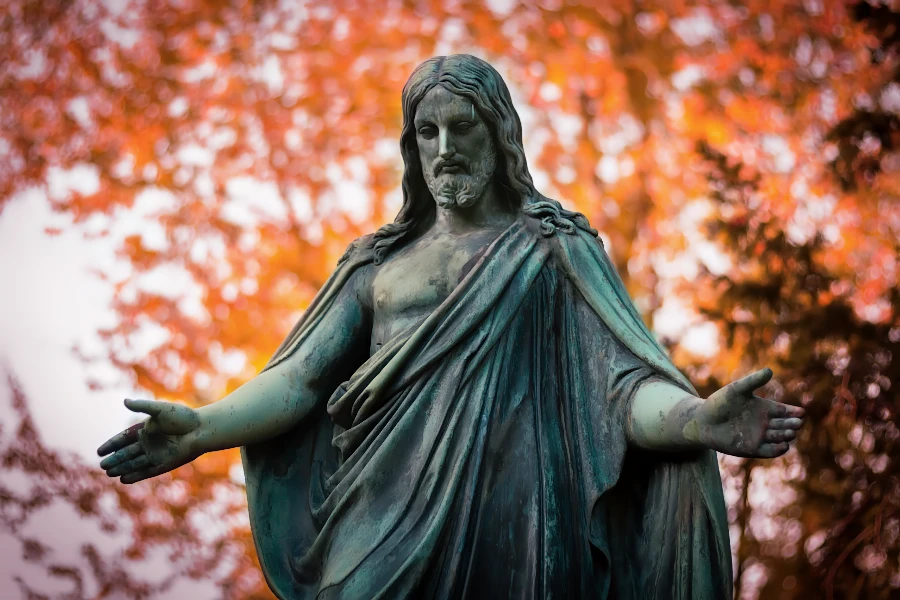 I have written an article on how modern scholars determine when a person is historical. This method is not without its flaws and can't be determined as absolutely true. It functions on probability, facts, eyewitnesses or contemporaries or writers who lived close to the events. Most scholars nowadays agree that a person like Jesus has existed but the actual facts a rare. We have very little evidence and the accounts we have a mostly biased and written many decades later. We have a few roman and Jewish authors who mentioned Christians, but they only write about Christians who lived at the time they wrote, after 70 BC. Jesus died at around 30 BC, a whopping 40 – 80 years after the main event.
What is the best proof we have about a historical Jesus?
I will distinguish between biased and unbiased sources but also the absence of evidence. We haven't got much to work with and it is very hard to rely on them because we would maybe except something as true which it isn't. You will see that we can't rely on them for different reasons. Believers would use this to stronger their case for a real Jesus but then they would be trapped in their own bias. The same would be true for folks who think their own theory is true because there is nothing among strong for a historic Jesus. In the end, you have to decide for yourself what makes more sense, but I would ask you to challenge yourself to think hard.
The Epistles of Paul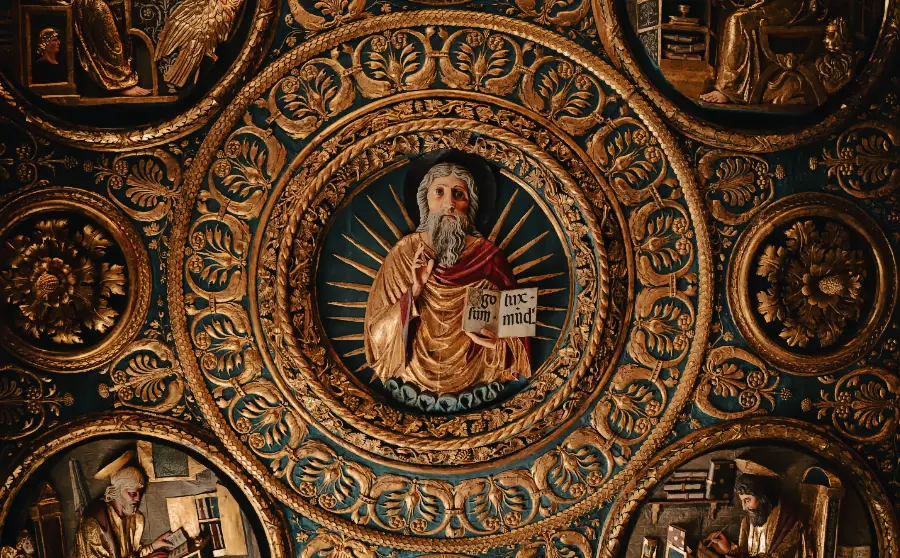 One unique source of information about Jesus and Christianity are the epistles of Paul. He was writing in 50-60 AD, about 20-30 years after Jesus's death. Paul was a missionary who travelled to many different places preaching the gospel of Jesus Christ. He was very dedicated to spreading the gospel and he wrote about his experiences and convictions in his letters. He also mentions that Jesus has died and risen from the dead which is strong evidence for most scholars that he actually existed as a real person. This doesn't mean he really rose from the dead or that all the other miracles really happened. In fact, most scholars would put these claims in the world of human superstition. Paul is mentioning James the just the brother of Jesus, Peter and John. Paul in his letters admitted that he prosecuted Christians before he encountered the risen Jesus on his way to Damascus in a vision.
He speaks of his conversion in his letter to the Galatians. The Christian movement was already flourishing. Paul was a greek Pharisee and roman citizen. His education and knowledge in Greek philosophy (modern platonism) are undisputed in the scholastic circles. He must have come from a rich family who was able to pay for his education.
We know from his linguistic expressions in his letters that he must have written the Christian text in Greek, not Aramaic not in Hebrew. It shows that he was strongly influenced by Greek and Roman mythology and philosophy. He was also born and raised in Asia Minor which was inhabited for a long time by Greek settlers although it was a Roman province at that time.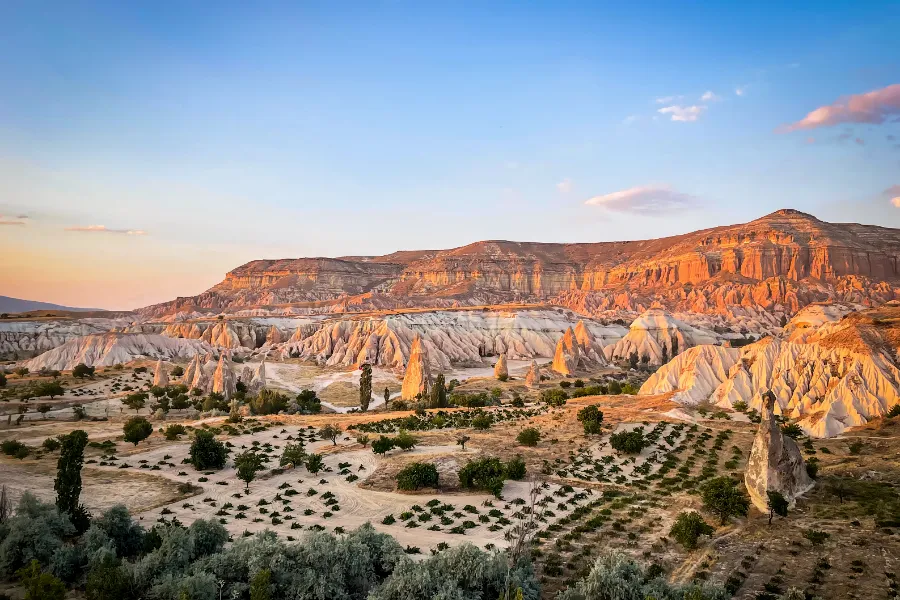 His letters addressed different issues and theological views of Christian communities in Ephesus, Rome, Corinth and other regions. That's why they are called the Romans, Corinthians and so on… 7 out of 13 letters (Galatians c. 48 AD, First Thessalonians c. 49-51 AD, First Corinthians c. 53-54 AD, second Corinthians c. 55-56 AD, Romans c. 55-57AD, Philippians c.57-59 AD, Philemon c.57-62AD) which are attributed to Paul in the New Testament, are considered authentic by most experts in the field (not disputed that this can change in the future). On 3 letters (second Thessalonians c. 51-52AD, Colossians c.57-62AD, Ephesians c. 62AD) scholars are divided and the other ones (first Timothy, second Timothy and Titus) are clear forgeries. Every writer has a certain style and expression that why linguists can analyse them and come to this conclusion. It is not as easy as it seems though, because we don't have originals and some scribes had influenced them.
His letters to these communities were tutorials on how to live a Christian life. Paul thought the end of the world would come in his lifetime. He was one of the forefathers of apocalyptic thinking. We must admit though that he was not the creator of such thought we know of Jewish sects in the first century AD – mainly through Josephus's two books – who already had that mindset developed.
Paul was in an earlier life a tax collector, known as Saulus, who prosecuted early Christians before he converted to the Jesus movement and stayed his whole life a greek Pharisee, he introduced Jewish one-god belief to the gentiles by bending the Jewish law for example gentiles don't need to be circumcised which was obviously the biggest hurdles for heathen to convert to this movement which has risen from Palestine.
In his letters contrary to the New Testament Gospels he never spoke about Jesus' life and miracles which is weird as these examples would function as a blueprint for these groups, according to Dr Richard Carrier, speaks about this in his book the historicity of Jesus.
After Paul, we have nothing which would give us further clues about the development of the Christian movement until the gospel of Mark appears…
Jesus in the New Testament Gospels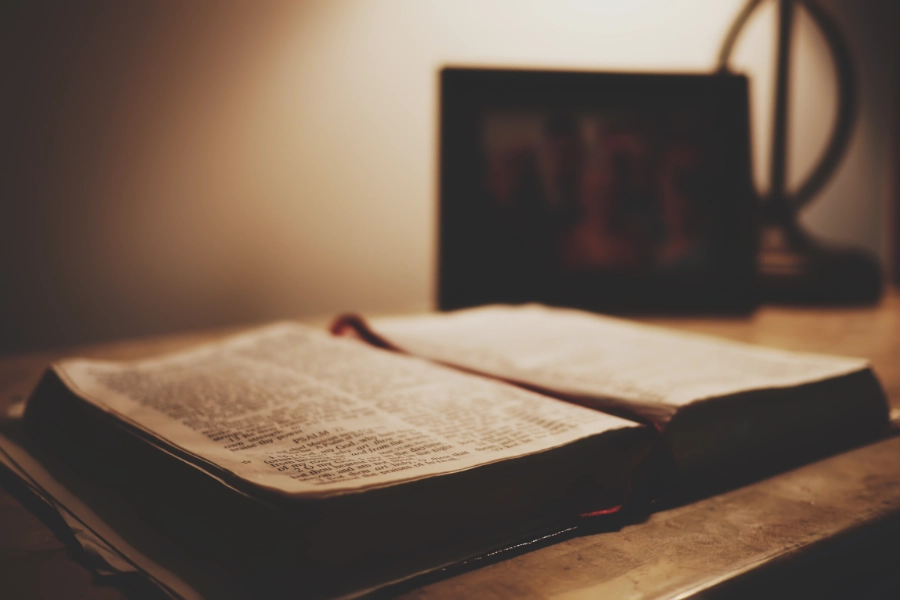 The Gospels in the New Testament are clearly fictional works in the tradition of a Roman/Greek writing style. They were produced by unnamed authors who never signed them. Scholars know that from linguistic analysis, Carbon dating (of later fragments archaeologists found) and historic events which are mentioned in the Gospels themselves. It was part of later church tradition to associate it with four of Jesus' disciples to give more authority to the text. Many gospels were produced in the ancient world, that were not specific to just the Jesus movement. Speaking of the creation of the Jesus cults: we know that in the many Christianties that arose in the first and second centuries, AD produced a variety of literal works we know from them mainly from the Nag Hammadi library. Examples of these many Gospels are the Infancy Gospel of Thomas, which speaks of Jesus' early life and the Gospel of Peter (the walking talking cross) which never made it into the canon. 
The four Gospels Mark, Matthew, Luke and John contain many contradictions, for example, the resurrection accounts of Jesus which I covered in the scriptures of Mary in more detail. The main consent of experts in the field is that Mark came first, roughly after the 2nd temple in Jerusalem was destroyed by the Romans. In the text which we now call Mark, the creator of this manuscript mentioned that the temple was destroyed which must have happened after the Jewish/Roman war of 70 AD.
It is widely accepted that Matthew copied from Mark and Luke from Mark and Matthew and the last two authors created their own stories. It is in human nature to add text instead of completely abolishing it. Mark is the shortest of them and the other writers must have been baffled especially by the ending of Mark where the script ends with the words of Jesus why his father (god) has given up on him Mark 14:34. Then the Gospel ends abruptly. Prof. James Tabor speaks about the beginning of the Gospel writing starting with the Gospel of Mark.
The start of a cult and how the different scripts and evolution in the Christian movement involved and were fine-tuned in distinguishing styles is just fascinating. They are more known to Christians nowadays than the Epistles of Paul which must have the creator of Mark in his works.
Why are the Gospel's fictional work?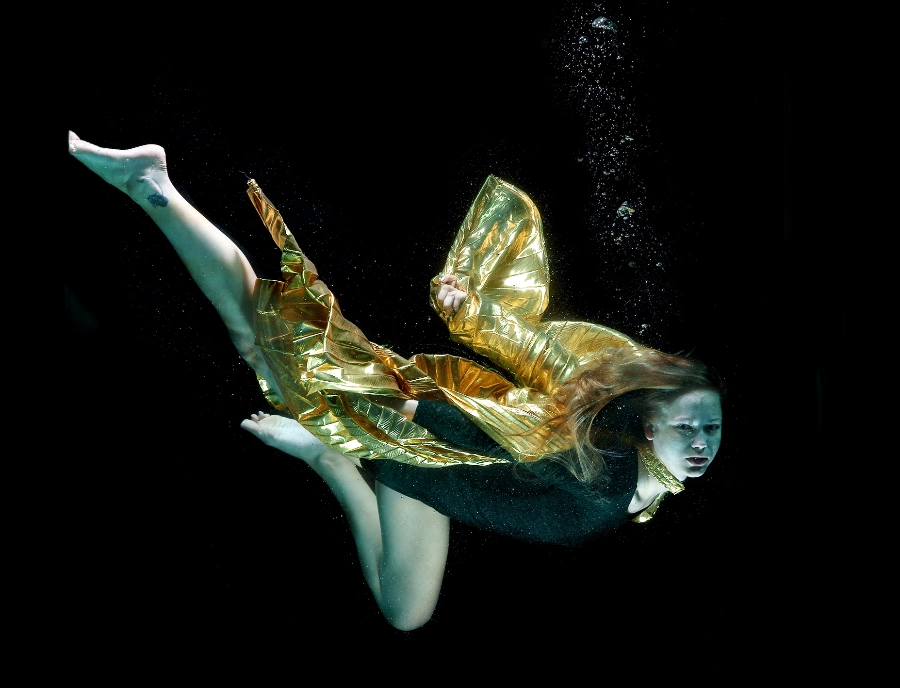 A good illustration is Luke 24:1 when the woman found Jesus' womb empty. How the "manipulator" of this Gospel describes the behaviour of the woman when they came to Jesus' burial place is a clear indication that he wanted to move his audience. In this section, the women were astonished as they have seen the stone of the tomb which closed the grave was rolled away and the sepulchre was empty. They instantly thought that Jesus was resurrected! It would have been more likely that somebody just plundered the place but no, they were puzzled!
It is typical for educated people at that time to write like that. They had a different concept of how to write history. It is a long greek tradition to make things up to push a certain narrative. The Ilias of homer comes to mind. How things were made up and based on an actual real place like Troy but the text was written down much later.
Most experts would date Mark after 70 AD, and Matthew and Luke around 80-90 AD. Some scholars like Dr Dennis MacDonald and Dr Mark Goodacre would push the date even further back for Luke to the beginning of the 2nd. century AD. The creator of Luke seems to be also the author of acts which is dated into the 2nd. century AD. While the 3 synoptic Gospels Mark, Matthew and Luke and their context are more geared to promote the apocalyptic end times. The Gospel of John speaks of eternal life, which is its main thread according to Goodacre.
Can we take the Gospel as Evidence of Jesus' existence?
Many scholars like Dr Bart Ehrman would say so but that said he is not making the case that Jesus was a divine being. He accepted it together with the letters of Paul as evidence for a guy named Jesus. Jesus by the way was a very common name in the Levante. It is actually a greek name for the Jewish name of Yeshua.
The Gospels are written long after Jesus' supposedly death, they are contradictory to each other and clear fiction. Many scholars would accept the Gospels as proof because the time frame is still acceptable. We should also consider whether the men or women (there is a debate that the author of Luke was a woman) who wrote them were biased. I would argue that we can't take them as evidence at all.
Clement of Rome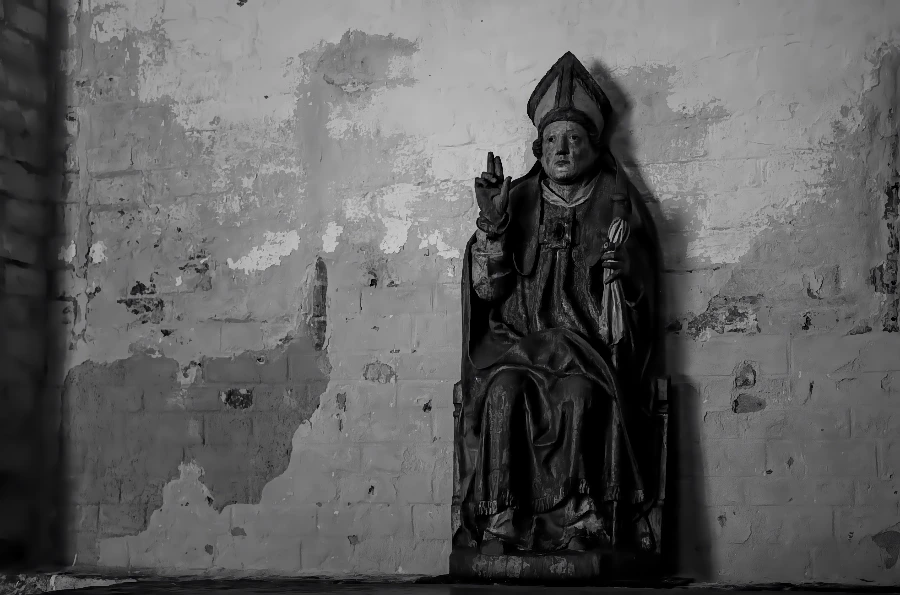 Clement of Rome was a bishop in Rome he lived from 69 AD -155 AD. He wrote two works 1st. Clement and 2nd. Clement. In his letters, he is claiming to be a follower of Peter and Paul. In his letters to the church in Corinth which must have been written to him earlier as he responded to the uproar of young people and they removed elders from their positions. The early church had no buildings where they gathered. The first Christian building was not founded until the middle of the 3rd century as the Christian followers were in a minority surrounded by "pagans". They must have assembled in private houses or other spots. It was not an organised institution then. In his letters to the Corinthians, he gave a couple of examples of how former protagonists, namely Kaine and Abel and Josephs's brothers, who all sinned by being envious and how this is not the Christian way forward. He urged the group of young people to be humble and love each other because Jesus will return and all who died will be resurrected by the Lord and god.
It strikes strange that Clement hasn't given an example of how the divine Jesus would have handled this situation. He only pushes the thought of the afterlife and resurrection from death as his most valued vocal weapon. This is one of the rare letters we have from first-century Christians. It is an illustration of how they lived and what they believed in but less proof of Jesus' existence. The letters of Clement of Rome are interesting as they provide us with the early Christian life and politics "only". Now, we have been relying on biased sources but what unbiased sources do we have from the first century?
Flavius Josephus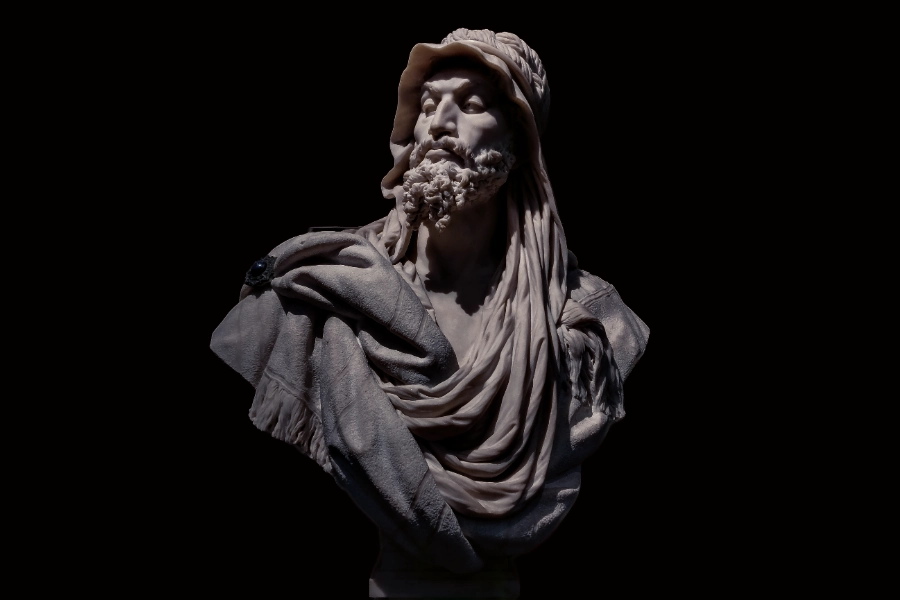 Flavius Josephus (67-100 AD) was a Jewish historian. His birth name in Aramaic was Josef ben Matityahu. He was born into an aristocratic family that was well respected by the Jewish population. His family was later killed by the Romans when Jerusalem and the 2nd temple were destroyed by the troops of the empire. He visited Rome before the war with the Jewish (66-70). He was very impressed by the city of Rome. Her architecture, the Roman Army's efficiency and might, the pure size of it and the educational and literal riches. When he came back to the Levante the war started to begin and he was chosen to serve as a General for the Jewish army. He survived by tricking his fellow countrymen and became the slave of the later emperor Verspersian who served as a General at that time in Judea. He later took the roman name Flavius from Verspersian's family. He supposedly predicted that Verspersian will be emperor but like many writers, at that time they try to establish authority by presenting incredible foresight. Most of this we know this from his own books: the Jewish war, the antiquities of the Jews, Life of Josephus and against Apion.
Why is this important? Because Josephus mentioned Jesus in his book Antiquities of the Jews in 18.63-18.64. He describes him as a wise man, a Messiah, who performed miracles and was a teacher of truth. He even called him the Christ. Even further he mentioned that he rose from death.
Scholars though are dived if Josephus really wrote this. For a couple of reasons:
1. That a Jewish scholar would call him a Messiah seems like blasphemy or at least very untypical Jewish.
2. Why would Josephus write about the Jewish war in such detail and only mention the son of god in a few sentences?
3. Many scribes in the 2nd century never mentioned such a paragraph only later in the 3rd century when Christianity took over as the state religion it appeared.
It seems more likely that Christian scholars added or manipulated these lines to give their Jesus cult more legitimacy which turned out to be a lucky incident that this text was copied by monks throughout the Medieval world. That Christian apologists try to refer to Josephus and try to defend it as legitimate is an expression of helplessness in justifying their own beliefs. We also must consider that Josephus lived 40-50 years after the death of this Jesus figure. On top of that, we know that Josephus copied from other scribes and incorporated them into his own works which we nowadays call plagiarism. In his defence copying from other sources was very common at the time.
Tacitus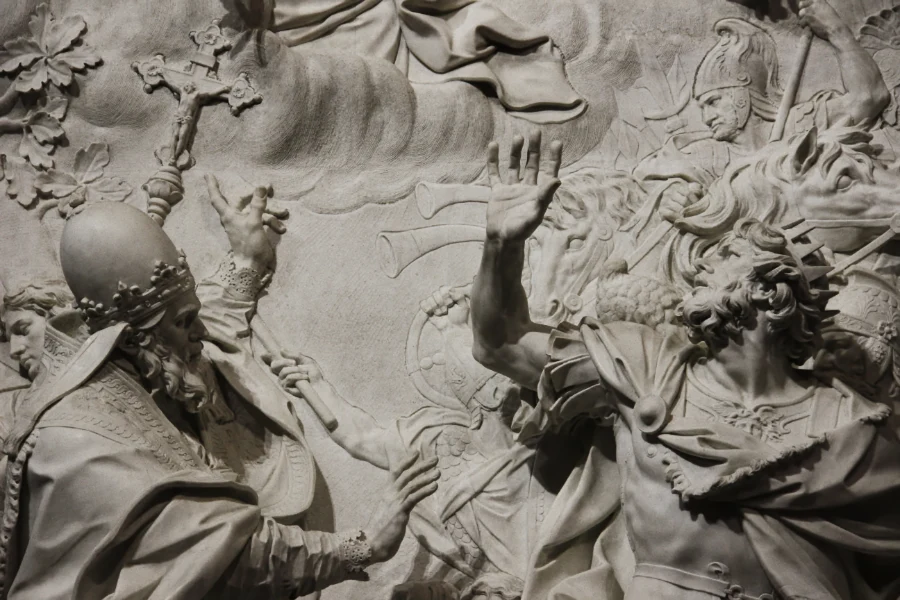 Publius Cornelius Tacitus (56-120 AD) was a Roman senator and historian. In one of his works, he was mentioning that Jesus died and was crucified under Pontius Pilate in the rain of emperor Tiberius. These lines we need to be careful to consider as this can come from hearsay or he could have mixed up the Christian movement with the Zealots a militant Jewish group. Even then if Tacitus had material or court records that would prove Jesus existed. Justin Martyr and Tertullian refer to such documents. Why then when Christians came to power have the Christians not kept such documents if they have ever existed? And why have they destroyed a lot of documents of the acts of Pilate time in Judea? Christians have replaced them with other texts so-called the Gospel of Nicodemus we know that this gospel can't be older than the 4th-5th century.
Another possibility is that Christians inserted or manipulated the writings of Tacitus when they copied them. Even if we grant that the scripts of Tacitus are authentic. Tacitus lived too late to be considered a reliable source.
Who was the real historical Jesus?
Let's explore some promising theories about who the real historical Jesus could have been. Some scholars developed ideas based on what they know about Judea in the first century, their people, the scripts we have from this century and archaeological evidence we found including the dead sea scrolls.
The leader of a Jewish sect?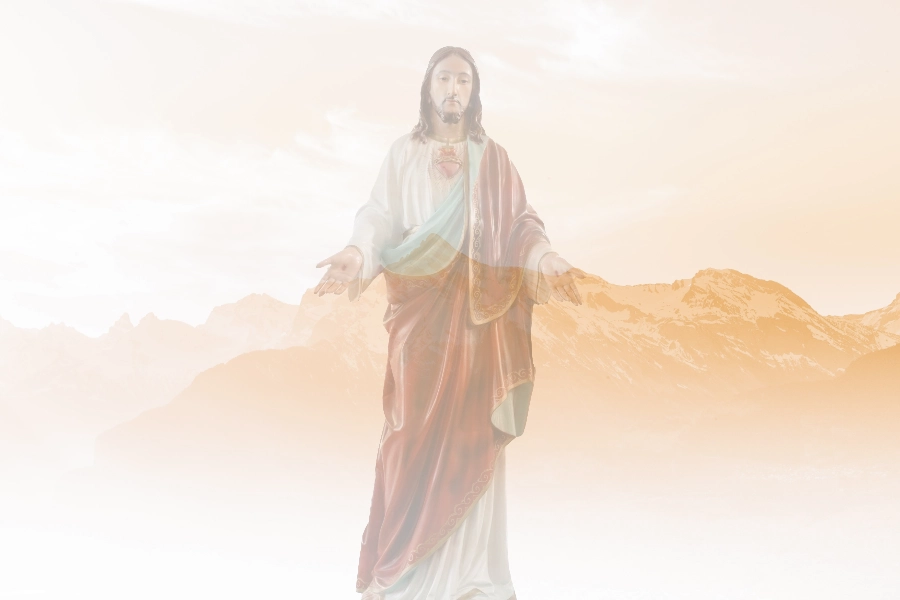 Jesus if he existed was probably very similar to his contemporaries and very Jewish in nature, according to the orthodox Christian understanding – and he was grown up like one. He emphasised obeying the Jewish law, being circumcised and eating kosher food. That would be something a regular Jew would have done. We know in first-century Palestine where 4 main sects fought for influence. The Pharisees, Sadducees, Essenes and Zealots. There were also many other smaller cults that evolutionary developed over the many centuries before the millennium was turning. In the first century, Jewish and Christianity were quite close, competing with each other and possibly members from this many different nominations were switching sites and influencing each other. The doctrine was quite diverse and we can see this in later developments of different Christianities who scholars call the Gnostics. Their belief systems range from having two gods, having many divine beings or being much less patriarchal.
We can name at least 15 messianic Jews who tried to fulfil the hopes of the "sons of Adam" to push the Romans out of Judea. The Zealots were the militant movement who tried to rebel against the might which was Rom but they had their last stand in Masada but were smashed brutally by the troops of the emperor. The range is great, we know also from a pacifistic group called the Ebonites who were vegetarian. Mainly they were poor and developed a belief system around it. The meat was expensive and to cope with the reality they adopted the one God thinking of a peaceful life with a reward after death. The theological framework was very similar to what we could find at Qumran in the dead sea scrolls. What kind of Rabbi, Jesus really was it hard to predict. Many possibilities will come to mind and so many questions remain about the real historical Jesus. But exploring all of these different theories is a good way to start getting closer to finding the truth.
Was Jesus born out of myth?
The idea of gods born out of myth was quite common in the Mediterranean and Mesopotamian worlds. Now more serious scholars such as Dr Richard Carrier propose Jesus was a made-up person with many examples of dying and rising Gods such as Osiris, Hercules, Adonis and Romulus which all have a resurrection event in it. Christianity was not the first cult which had a strong emphasis on resurrection as one of its main features. In the upcoming video, Dr Richard Carrier and Dr Danny MacDonald will talk about it in more detail.
Jesus a Rebel who stood against Rom?
Another theory about who the real Jesus was is an interesting one. We all know that Jesus according to the majority of Christian nominations, Jesus died on the cross. The cross was the worst punishment the Romans died for somebody they killed. It was used for people who stand against Rome and doubt the authority of the lands they occupied. The video underneath will illustrate this idea in more detail.
Has Paul made Jesus up?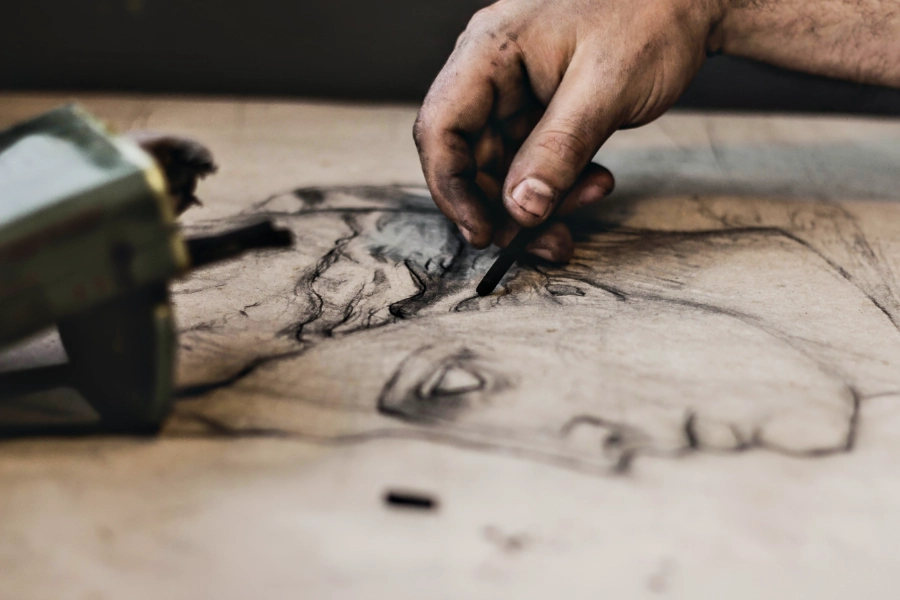 We know already that Pauls's letters are the earliest accounts of the Christian movement we have. We know the Romans were occupying the land of Isreal and they were hated later on their temple was destroyed and forced out of the land to split up into many directions. The Jews couldn't do anything against the war machine which was the Roman Empire. The Germans tried to force their enemies out as well and they could destroy 3 Roman legions by luring them into a trap by Arminius in the Teutoburg forest. The Romans took years later horrible revenge, led by Germanicus. The only way to stand against the "heathens" was by spreading the word to the gentiles. There were two huge obstacles in the way which were circumcision and not getting killed by the Romans by spreading the poison of psychological warfare. Paul had more issues to face. How can he obtain the Jewish law and bring the message of god to all humans? He picked up on the message of the messiah and transformed it to his liking. He possibly combined different doctrines and developed his own version of them. What would be more powerful to illustrate the message of his intentions than the most horrible death penalty that existed at that time, crucifixion? It contain also a powerful symbolic idea and serves as a logo for it. The evolution of this is much more complex. Pauls's message was accelerated by the Roman-Jewish war. It carved a big dent in the confidence of the Jewish people. The Temple cult suffered a big defeat. People searched for a new truth. Also, it was a very popular message for the poor and slaves. The prospect to live forever, healthy and with no suffering was very appealing and gained more and more momentum. The Romans in general were very tolerant of different religions they only feared a revolt against them, which led to certain Christians being prosecuted. Otherwise, the new religion would have died early on.
Summary
We do have not much evidence from the first and second century AD when the Christian movement started to arise. Scholars speculate and compare what survived and has been found through archaeology with each other. Hopefully, the upcoming years can bring more light into this mystery of the foundation of this world religion. We should not put our hopes too high then the followers of Jesus were a minority in the 1st, 2nd and 3rd century AD and highly diverse. A group following James the brother of Jesus. Peter who Paul supposedly met and many pre-cursing Jewish groups. Many scholars accept that Jesus was based on a real person but we don't know if he was just a Jewish rabbi, a militant Jew who stood against Rom and served as a symbol and his life were transformed by Paul or the folks Paul met. Maybe he was completely made up like Dr Richard Carrier and Dr Robert M. Price are suggesting. He could be a mix of different figures made into one. A mix between John the Baptist and Jesus ben Anaias and some others. Either way, we will probably never find out. We should not be confused by the fact that many scholars accept Jesus' historicity but most of them don't accept that he was the son of god or walked on water. We should respect the mindset of every individual as this is a human right but we should also accept facts and almost all facts point to a human made-up story which is rooted in tradition, indoctrination and personal acceptance to not face the fact that we have never observed divine powers in our reality. The ones who claim they exist need to provide evidence. As Carl Sagan said: "Extraordinary claims need extraordinary evidence". My conclusion: If this claim can't be demonstrated to be true it is not a rational position to hold.
Frequently Asked Questions
Islam holds the opinion that Jesus was sent by God (Allah, /ˈæl.lə, ˈɑːl.lə, əˈl.lɑː/). He is one of the prophets who came in the same way as other prophets did (through Divine revelation). Islam also acknowledges that Jesus was a man who performed miracles. Some of the miracles he performed in Islam you can be read here. We established earlier that sources which are closer to the original event are more reliable. The Quran was written 500 to 600 years later, and because it is so far away in time we can't use the Quran as being accurate for the existence of Jesus. We have good evidence that many texts of the Quran are influenced by Gnostic Christian texts such as the Infancy Gospel of Thomas for example or that Jesus never died on the cross which was en vague with Sethian Christians.
That's a good question. I guess it comes down to who you will ask. If you ask this question to Muslims they probably reply: Jesus was a prophet sent by Allah. If you ask a Hindu he would say completely different. It comes all down to how the brain of these religious people was trained (indoctrinated) from early childhood on and how they formed their reality. Many Christian nominations nowadays have slight or even big variations in what they would reply to you. Or if you ask for example Thomasine's gnostic Christians they would reply he was a teacher inspired by God to preach to you that the kingdom is inside you and you don't need to wait for judgment day.
We don't know. Many stories of Jesus we know from canonical and uncanonical Gospels and they date many decades later. He could be many people made into one, he could be created out of a hallucination or fiction. He could be a Jews rabbi who taught Jewish law in a peaceful or even militant way and was redacted by later authors. We have no reliable evidence to show that he existed therefore we can't say how he has lived.
Each Gospel was written by a different person with a different agenda, and they were all compiled together over time. There are certain things in the Gospels that we can be fairly confident about- for example, the fact that Jesus was a real person- but there are other details about his life that are less clear. Overall, the Gospels provide a good picture of Jesus' life and ministry, but they're not perfect.
The letters of Paul were written about 20 years after Jesus' death, and they were collected together in the book of Acts. Paul is a highly influential figure in Christianity, and his writings provide a good picture of the early Christian faith. Some things we can be fairly confident about from Paul's letters include the fact that he believed in Jesus as the Messiah, that Jesus died on the cross, and that he founded the church. However, it's worth noting that some aspects of Paul's gospel are controversial- for example, the idea that Jesus was divine.
Islam holds the opinion that Jesus was sent by God (Allah, /ˈæl.lə, ˈɑːl.lə, əˈl.lɑː/). He is one of the prophets who came in the same way as other prophets did (through Divine revelation). Islam also acknowledges that Jesus was a man who performed miracles. Some of the miracles he performed in Islam you can be read here. We established earlier that sources which are closer to the original event are more reliable. The Quran was written 500 to 600 years later, and because it is so far away in time we can't use the Quran as being accurate for the existence of Jesus. We have good evidence that many texts of the Quran are influenced by Gnostic Christian texts such as the Infancy Gospel of Thomas for example or that Jesus never died on the cross which was en vague with Sethian Christians.